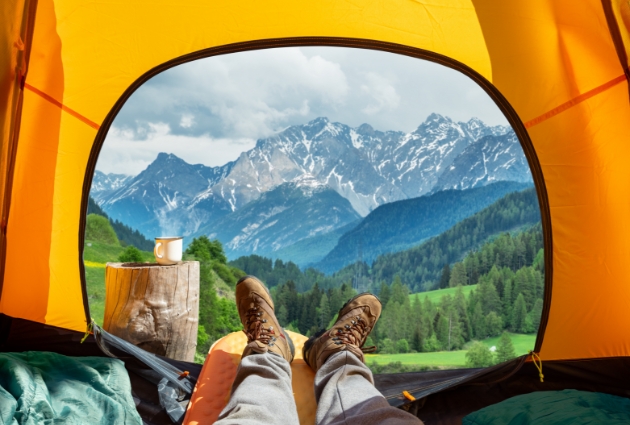 Wakacje bez sportu i przygody? Dla nas to niemożliwe!
Nasze obozy sportowe kierowane są do dzieci i młodzieży, rozpoczynających swoją przygodę ze sportem, jak i tych, którzy trenują już w bardziej zaawansowanych zespołach. Stawiamy na rozwijanie kompetencji ogólnosprawnościowych, ale też na usamodzielnianie, tworzenie więzi z rówieśnikami i otoczeniem, podwyższaniem świadomości przyrodniczej, nauki czerpania wiedzy z otaczającego świata.
Nasze obozy inspirują do działania w zgodzie z naturą.
Obecnie skupiamy nasze aktywności na przygotowaniu obozów sprawnościowych z elementami survivalu. Nasze wyprawy to wspaniałe przygody, ulokowane w niesamowitych okolicznościach przyrody, pełne wyzwań i odkrywania wiedzy o sobie i świecie. Wyprawy przygotowane są pod czujnym okiem najlepszych fachowców i specjalistów, którzy podzielą się swoją wiedzą i doświadczeniem, zainspirują i podzielą się swoimi historiami.
Program ramowy obozu sprawnościowo-survivalowego:
szkoła przetrwania w teorii i w praktyce
zajęcia sprawnościowe
pokonywanie lęków
siła współpracy
sztuka improwizacji
budowanie narzędzi i schronień
tajniki zielonej kuchni – rozpoznawanie jadalnych i trujących roślin
sposoby radzenia sobie bez pieniędzy, smartfona i Internetu
trening psychologiczny na wytrzymałość w sytuacjach nietypowych
próby charakteru i rola determinacji i mobilizacji do działania
zajęcia terenowe z noclegiem w lesie
survival miejski – przetrwanie w betonowej dżungli
dzień kuchni naturalnej – samodzielne przygotowanie posiłku ze zdobytych składników